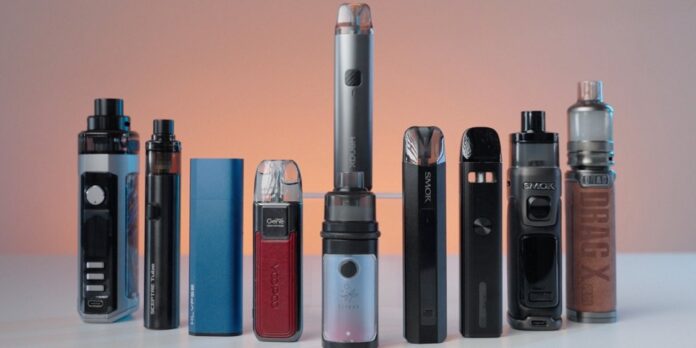 Pod systems are becoming a more and more popular way to vape as the practice gains popularity. These devices are perfect for both novice and expert vapers since they mix simplicity and ease of use with a wide range of settings and designs.
But how can you pick the best device for you when there are so many options available? Here are five things to think about before purchasing a pod system.
Battery Life –
Battery life is among the most crucial factors to take into account when purchasing a pod system. The majority of modern pod systems have built-in batteries that, depending on the model, can last from 200 to 500 puffs per charge. Look for a device with a larger battery or one that includes an additional battery pack option if you want something that will last all day.
Ease of Use –
It's important to find a device that is easy to use and understand for those who are new to vaping or just want something simple and intuitive. Look for devices with adjustable wattage settings or airflow control so you can customize your experience without having to worry about complicated settings or menus. Also make sure it comes with clear instructions on how to properly fill it and maintain it in order to get the best performance out of your device.
Refillable Pods –
Many pod systems come with refillable pods which allow you to save money by using your own e-liquid rather than pre-filled pods sold by the manufacturer. This also gives you more freedom in terms of flavor choices as you'll be able to choose any type of e-liquid you prefer rather than being limited by what's available in pre-filled pods.
Price –
Price is always an important factor when choosing any product, but especially when it comes to vaping products since they can range from extremely affordable entry-level devices all the way up to high end luxury models with advanced features such as temperature control or wattage presets. Make sure you look at all your options before deciding which one is right for you so you don't end up spending more than necessary on features that may not be useful for your needs or preferences in vaping style.
Design & Style –
Last but not least, take into consideration the design and style of the device itself as this is often what draws people in initially when looking at different products on the market today. Modern pod systems come in all sorts of shapes, sizes, colors, and designs so there should be something out there that fits your personal taste and preference perfectly.
When looking for a reliable pod system seller, visit www.ouokvapes.com for a wide products collection for each vapers.
Conclusion
With these five factors in mind, anyone can find the perfect pod system for their needs. Whether it be battery life, ease of use, refillable pods, price point or design/style there are plenty of options available on today's market. Keep these tips in mind while shopping around so that you can make an informed decision while finding something that suits both your budget and lifestyle.