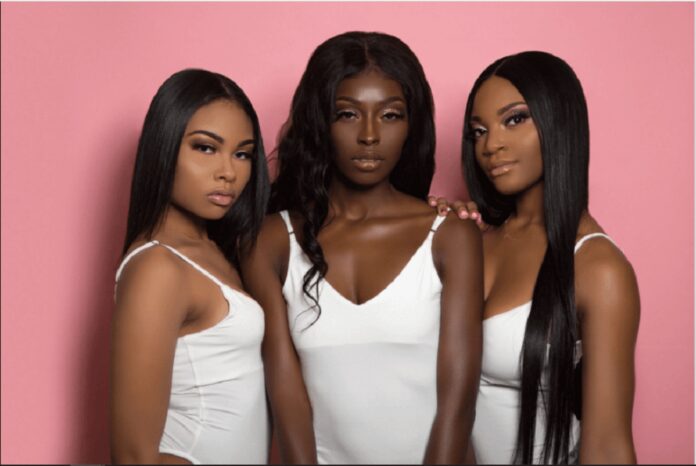 A woman's beauty is not just about her looks or outfit. It is hidden beneath her self-esteem and confidence, knowing that she's smart and no one can change that. However, this is never the case with all women; a few of them can be so low self-esteemed that if a friend jokes about their hairstyle, she would retreat to her closet, cry out smash stuff, and do other low key stuff.
Well, as much as you are a human too, you need to always focus on your happiness and put on something that you can undoubtedly stand for no matter what happens. And that's why you have hd lace wigs here for you. These have invisible knots, very thin and light, melting into your scalp, giving you a real and natural look.
Read on for more about this latest undetectable wig.
Best Selling Lace Wigs for Seamless Hairlines
With today's technological changes in almost every sector, different companies are coming up with all styles and designs of wigs. But how do you get to tell the good from the bad? What would; you look for in these wigs?
Check out below for these tips and the best wigs having them.
Face Shape
Any wig can flatter you, but does it take in your face shape? So once you have one that matches your face shape, you can go ahead with the other features.
Oval face shape- most hairstyles fit you, but the best would be a long wavy hairstyle, a-line bob, or a shoulder-length flip hairstyle. Some of the best lace wigs in this category are P4/27 Highlight Wig, which is natural brown in color, and Bone Straight Lace Wig, which matches anyone with a fair skin color between black and American.
Round face- side waving ponytails and long layers are the best styles to match your face. However, you can try any other of your favorite style, but the key is always to avoid flat or mid-length voluminous curls. Lace wigs matching these face include Remy Blue Brazilian Hair Wigs, Swiss HD Loose Deep Wave Lace Frontal Wig, and Highlight Straight Lace Human Hair Wig.
Square Face- chin-length bob and long waves are the best for you here. You might want to add a jaw-length bob or a sleek ponytail. The best lace wigs here are Short Bob Human Hair Frontal Wigs, Honey Blonde Straight Lace Front Wig, and a Pre-Plucked Body Wave Lace Wig.
Hair Type
You can find Human or synthetic Lace frontal wigs. But if you want value for your money and a long-lasting wig, you should consider the real human hair wig. However, some synthetic hairs can also be creatively styled to feel like human hair with today's advancements. But if they are cheaply made, you may not want to go for them.
Lace
The fact that you need a lace wig means you should check for a transparent lace front. Pre-plucked wigs come with baby hairs and look more realistic into your natural hairline. At the same time, brown laces are the best for deeper skin tones.
Color
As much as most people love trying out new colors, it is best to stick to your natural hair color. However, if you are a beginner in using lace wigs, you may need to ensure the wig you choose can be dyed with no bleach issues.
Check out for many more wigs at Lolly hair collections. You can be guaranteed to have unique and high-quality lace wigs matching many face shapes.