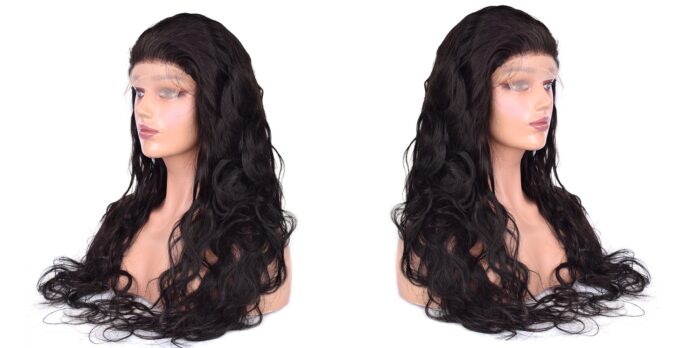 Are you tired of the everyday hairstyle? Then a glueless lace front wig is perfect for you. Nowadays, glueless front wigs have become quite a trendsetter which is well capable of giving you a much realistic and versatile look much like your own hair. There are times when your normal hair fails to give you the exact look which you crave for. But with these wigs by your side, you don't need to worry anymore. This easy to put on glueless lace front wigs can help you try out different hairstyles you like without applying any glue or tape to stay in place.
Different Hairstyles For Women
In this section, you will explore about the different hairstyles that can be done for women of all hair lengths whether short, medium, or long.
Hairstyles For Short Hair
Shaggy
The one hairstyle which never goes out of style is the shaggy hairstyle. It is an effortless and cool hairstyle which gives you a tomboyish and hipster look. As it is a low maintenance hairstyle, you barely take a couple of minutes to style your hair for whatever outfit you wear.
Bob
Bob hairstyles are a pretty famous type of hairstyle for short hairs. It is a straight cut which is totally manageable and preferred widely by the young teens. To add more stylish look to your usual bob hairstyle, you can try messy bob which is a wavy twist to your straight hairstyle adding some flairs and more volume to your bob hairstyle.
Pixie Cut
If you are the kind of person who doesn't want to spend much time on styling your hair, then a pixie cut with short bangs is the perfect hairstyle for you. This hairstyle can be quite messy with hair cut shorter from the back and the sides with uneven bangs to the front giving a cool and stylish look.
Hairstyles For Medium Length
Undercut
Style your hair with a trendy undercut to make yourself look a little quirky and shave your undercut into the shape and size you desire.  It will be mostly visible when you put up your hair in top-knot.
Medium bobs
Medium bobs can give you a decent simple look with equal length of hair if you don't want to experiment with your hair.
Wavy style
If you want flairs and make your hair look wavy, wavy hairstyle is perfect for you. It gives uniform length to your hair with a few flairs at the end to give a stylish and pretty appearance.
Hairstyles For Long Hair
Long bobs
If you are a person who likes to keep things simple and minimalist, you should try out the long bobs. And if you want a bit more interesting or cute look, you can do bangs either on the sides or front.
Layers with a bang
This hairstyle is very popular among celebrities and fashion bloggers who love to maintain long hair. Adding bangs to layered hairstyle can give it a cute look apart from the element of quirk to your normal layered appearance.
Multilayered cut
Multilayer hairstyle gives a stylish twist to your normal hairstyle. You can choose how many layers you want in your hairstyle depending on the length of your hair.
Conclusion
As you have read about the various hairstyles compatible for different hair lengths, you can easily choose glueless wigs according to your choice. But make sure you buy comfortable and good-looking wigs from Ishow Hair's glueless lace wigs. They grant you the desired natural looking hair, which can be worn and removed easily without any fuss.