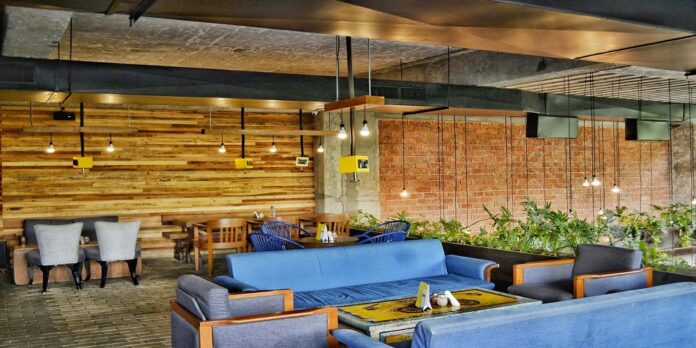 LED bulbs revolutionized the lighting industry because of their long lifespan, low energy consumption, and adaptability. LED light bulbs have found various uses due to their versatility and the high quality of light they produce in a wide range of sizes and shapes in the lighting layout. This blog post will discuss some of the more typical uses for LED bulbs.
Common uses of LED light bulbs
Following are some common uses of LED light bulbs.
Lighting for homes
The use of LED light bulbs in homes is becoming more and more common and for a good reason. They can be used for many different purposes because of their low energy consumption, long lifespan, and modular design. LED bulbs are versatile enough to serve as both general and specific lighting in various settings, making them a great choice for any room in the house.
It's no secret that commercial spaces of all kinds can benefit from the bright, energy-efficient light that LED bulbs provide.
Commercial uses
LED light bulbs are widely used in commercial and institutional settings because they are inexpensive and efficient for lighting large areas. They also find widespread application in commercial kitchens and other food preparation areas as a source of uniform, illuminating light that promotes both worker safety and productivity.
Exterior lighting
LED light bulbs can also be used outside to light up patios, walkways, and gardens. They are a durable and efficient way to do this. Outdoor use of LED bulbs is not a problem because they are built to withstand the elements. Moreover, they are available in a wide range of sizes and shapes, making them adaptable to various outdoor lighting applications.
Task lighting
LED bulbs are frequently used as task lighting because they provide strong, narrowly focused illumination. They provide a strong, concentrated beam of light, making them ideal for reading, writing, and other close-up tasks. LED light bulbs are also widely used as task lighting in garages and workshops, where they provide ample, energy-saving illumination for working on cars and home improvement projects.
Lighting for focus
Many people turn to accent lighting made with LED bulbs to highlight certain features of a room or particular objects. Artwork, architectural details, and other objects can be brought to life with the help of accent lighting, which also increases the sense of depth and space in a room. LED light bulbs are great for accent lighting because you can find them in various colors to complement your interior design best.
Lighting for emergencies
In the event of a blackout, LED bulbs can be used as emergency lighting because of their ability to produce strong, efficient illumination. LED bulbs are constructed to last much longer than incandescent bulbs, allowing them to provide brisk, energy-efficient illumination over a wider range of applications. They come in various sizes and shapes to meet emergency lighting requirements.
Bottom line
LED bulbs are a game-changer in the lighting industry because they can be used for many different purposes while using little power. LED light bulbs provide bright, efficient lighting for various settings, from homes to businesses. Whether you need bright, focused light for a specific task or bright, even lighting for a large space, LED light bulbs are a cost-effective and efficient solution.