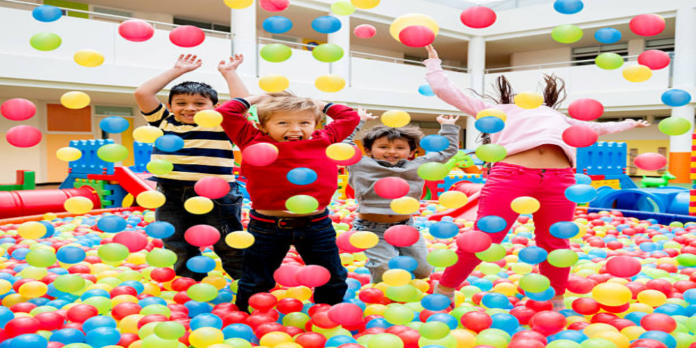 Unlike what most people think, ball pits are not only useful for giving entertainment to kids. In fact, if you look at the advantages of a foam/ball pit, one can say that all age groups can benefit from using this setup in their houses. Not only does it provide a safe space where people can develop their motoring skills, but it also helps to provide therapeutic sensory benefits like tactile stimulation and incredible relaxation for anyone who employs it.
With the world getting better in terms of innovation, you don't have to go through the dress of building a foam/ball pit anymore; you can just go ahead to buy the already built one. However, it's important to note that you can only enjoy a foam/ball pit if you select the right one. In this article, we will explain some factors you should consider when choosing a foam or ball pit for yourself or your child.
Factors To Consider When Choosing A Ball Pit
Pit size: The first factor you want to consider when choosing a foam ball pit is the size of the pit. You want to pick a put size that you can provide a space for inside your house. Since the foam or ball pit is to be placed inside the house, you want to look at the size of your biggest spare room. You also want to consider how many people you want to be able to fit in when selecting the size.
The number of foams or balls: The next thing you want to consider is the number of balls inside the pit. This basically determines how deep and safe the pit is going to be. You do not want to go for a ball pit that does not have enough balls to protect you from any mechanical damage you or your child might likely attempt to incur.
Padding Material: You should also go for a padded pit with the right material. It is highly recommended that you go for a ball pit padded with foam. This makes the pit more convenient to play or relax in. A foam ball pit makes the pit more sturdy, so you can easily jump out whenever possible.
Features: Lastly, you want to go for a ball pit with all the right parts. If you are getting the ball pit for your child, then you want to choose a ball pit that will be styled so that it will suit their gender. You can look for a ball pit with extra features like spray guns, water masks, basketball hoops, etc. Features that will make the ball pit very interesting because your child can get creative and try out new activities while playing in the ball pit.
Conclusion
Choosing a ball pit can seem like a very easy task, but just like everything worthwhile, there are certain factors you should consider when selecting a durable ball pit. This will save you from experiencing some issues once your child starts using it. We hope that this article will enlighten you about these factors.